Recovering and developing your eCommerce business
Essential resources, tools and e-learning platforms to help you build and enhance your eCommerce capabilities.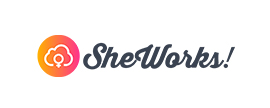 SheWorks! is a marketplace that can help your company grow exponentially and on-demand by accessing a pool of certified professional women to support your business processes. SheWorks! !leverages in TransparentBusiness technology, the SaaS platform to coordinate and manage remote teams with transparency.
We support small and medium-sized companies to build their distributed teamwork by waiving talent onboarding fees. Visit SheWorks! and contact us! We´ll be happy to help.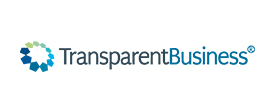 TransparentBusiness is a cloud service platform which allows you to organize, manage and lead distributed work teams with transparency, accountability, and efficiency. Our support program for SMEs in alliance with Mastercard includes a 60% discount for companies with up to 250 employees. Go to our promotional page, add your personal data and use "Mastercard" in the "Promotional code" field.
Available until December 31, 2020.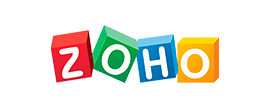 With more than 20 years' experience in enterprise level software design, Zoho products will help digitize all your operations needs through 45+ apps designed to cover every business area: collaboration, sales & marketing, support, human resources, finance and BI, among others; Create your free Zoho account today to access a 15-day free trial, a 25% exclusive discount for Mastercard cardholders.
Terms and Conditions
This Mastercard Site may contain third party content and links to other web sites that are completely independent of this Site. THE INFORMATION ON THIS SITE IS FOR INFORMATION PURPOSES ONLY. Third-party content and links are included solely for the convenience of users and do not constitute any approval, endorsement or warranty by Mastercard, and do not constitute a representation regarding the third party content. Mastercard makes no warranties, either express or implied, concerning the content of such third party content, including the accuracy, completeness, timeliness or reliability of such third-party content, or the products or services offered or sold through any linked website and you assume sole responsibility for the use of third-party content. Any agreements, transactions, or other arrangements made between you and such third party are made solely at your own risk. When you click on a third-party link, you will leave the Mastercard Site. Without limiting the foregoing, Mastercard is not responsible for any errors in any descriptions of products or services offered by third parties.
By accessing this site, you acknowledge and agree that Mastercard shall not be liable (whether based in contract, tort, strict liability or otherwise) for any direct, indirect, incidental, special, unsolicited or consequential damages, losses or expenses arising out of your use of this site or any third party content.
All third-party trademarks are the property of their respective owners.
Any personal information you submit on the resulting site will not be collected or controlled by Mastercard but will be subject to the privacy notice or terms of use of the resulting site. Please review the privacy policy and terms of use of the resulting site for more information on its privacy practices.